Jane (Janet) Scroggs
---
Birth Date: 1771

Birth Place: Big Springs (Newville), PA

Death Date: 12 Nov 1837

Death Place: Unity Township

Burial Place: Unity Presbyterian Cemetery, Latrobe, PA

Religion: Presbyterian

Father: Allen Scroggs (1708-1777)

Mother: Mary (Gibson)

Spouse: James Gageby (Gaghby)

Marriage Date: 1789

Marriage Place: Shippensberg (Newville), Cumberland Co., PA

Children: Allen B. Gageby

John Gageby

David Gageby

Neal C. Gageby

Jane Gageby

James Gageby

Robert Brown Gageby

Notes:
Given name was most likely Janet. Marriage record is noted as Janet but obit in Westmoreland Republican and Farmers Chronicle dated 18 Nov 1836 says Jane. Also tomb stone at Unity Cemetary is Jane. Obit states: " On the 12th instant, at the residence of her son-in-law, Joseph Elder, in Unity Twp., Westmoreland county, Mrs Jane Gageby, consort of James Gageby, late of Fairfield Twp., deceased in the 66th year of her age. The deceased was for many years afflicted with hysterical fits which she bore withentire resignation, and Christian fortitude, in the full assurance of being accepted on the ground of the Redeemer attonement only."
---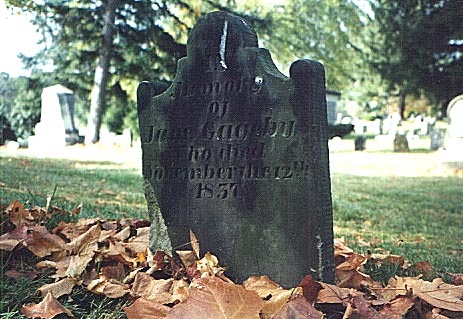 The Jane (Scroggs) Gageby Grave Stone
Unity Presbyterian Cemetery, Latrobe, PA
---
---
---