Robert Brown and Rebecca Gageby
---

Robert Brown
Birth Date: 7 Oct 1807
Birth Place: Westmoreland Co., PA ( Near Palmers Fort)
Death Date: 7 Jul 1880
Death Place: Johnstown, Cambria Co., PA
Burial Place: Granville Cemetery, Johnstown, PA
Occupation: Blacksmith, Foundryman, Lawyer, Judge
Father: James Gageby (Gaghby) (1752-1834)
Mother: Jane (Janet) (Scroggs) (1771-1837)
Spouse: Rebecca Scott (Douglass) Gageby
Marriage Date: 12 Nov 1834
Marriage Place: Johnstown, Cambria Co., PA
Children:
James Harrison Gageby (click here)
Jane Elizabeth Gageby
George Washington Gageby
Elenore Malinda Gageby
Mary Elizabeth Gageby
Jemima Douglass Gageby
Arabelle Teel Gageby
Sarah Jane Gageby
Joseph Scroggs Gageby
John Scott Gageby

Notes:
More than likely Robert Brown Gageby is named after his mother's step -father Robert Brown of Fairfield Twp. who married her mother after Allen Scroggs died.

Robert and another man left home and went south to learn the blacksmithing trade. When he returned he found work at the Cambria Foundry in Johnstown. He worked there for many years and advanced to senior management levels. He also read for the law at some point in his foundry career and became a lawyer. He was appointed to a judges seat in Johnstown in later years.

Name: Rebecca Scott (Douglass) Gageby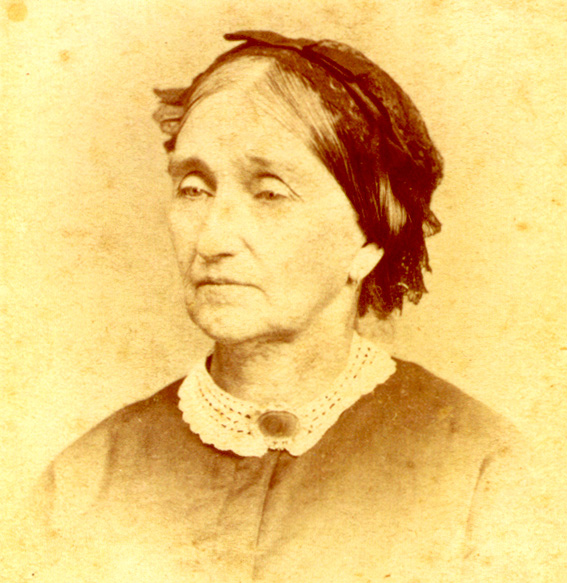 Birth Date: 29 Aug 1815
Birth Place: Stoyestown, Somerset Co., PA
Death Date: 31 May 1889
Death Place: Johnstown, PA
Father: Samuel Douglass
Mother: Elizabeth (Skirner) Douglass
Spouse: Robert Brown Gageby
Marriage Date: 12 Nov 1834
Marriage Place: Johnstown, Cambria Co., PA
Children: Same as above

Notes:
Rebecca died in the Johnstown flood of 31 May 1889. She was in bed upstairs at the time of the devastating event. Daughter Sarah and perhaps Jemima were with her when the flood destroyed the home.
---
---